The Grand Swiss makes its entrance
These are the major events on the chess calendar for October 2019, with links to their official sites. When live games are available, we'll also add these along with any links to our News page coverage of each tournament.
September 30th - October 6th: Spanish Team Championship (Melilla, Spain)
The "División de Honor" of the Spanish Team Championship sees eight teams playing a single round robin in Melilla, a Spanish autonomous city located on the north coast of Africa.
Vassily Ivanchuk, Sasikiran, Ruslan Ponomariov, Etienne Bacrot, Ivan Cheparinov and Arkadij Naiditsch are some of the strongest players participating in the top Spanish team competition. "Sestao Bizkaialde" won the event in 2018.
Links
October 2nd - October 12th: World Youth (Mumbai, India)
Six world crowns will be at stake when the prestigious World Youth Chess Championship gets under way on October 1st.
As many as 66 countries and 56 title-holders, including three grandmasters, will be seen in action. Six out of the 450+ participants, including 145 from India, are also world champions.
The six titles up for grabs are in the Under-14, Under-16 and Under-18 categories for both boys and girls.
Praggnanandhaa will be the star attraction, in what is the biggest chess tournament ever held in India. Sargsyan Shant (Armenia) and Iniyan P (India) will be the other GMs in the fray.
Links
October 10th - October 21st: Chess.com Grand Swiss (Isle of Man)
This is the newest qualification event in the 2019/2020 World Chess Championship cycle — the inaugural FIDE Chess.com Grand Swiss tournament, to be played over 11 rounds in the Isle of Man.
The primary purpose of this tournament is to fill one of the eight places in the Candidates Tournament to be held in the first half of 2020. It features a phenomenal field of 160 leading players who aspire to the title and an eye-popping first prize of $70,000, with a total prize fund of $432,500. The latter detail has also attracted the two biggest names of all, Magnus Carlsen and Fabiano Caruana.
Links
October 15th - October 25th: World Junior Championship (New Delhi, India)
The World Junior Chess Championship is one of the most prestigious tournaments in the world. Out of all former champions, four have even made it to the World Championships.
This tournament is organized every year by the World Chess Federation, in the Open and Girls categories. All players must be 20 years of age or less on January 1st in the year of competition.
Amin Tabatabaei (Iran), Karthikeyan Murali (India) and Aravindh Chithambaram (India) are leading the starting list in the Open, while Zhu Jiner (China), Stavroula Tsolakidou (Greece) and Nurgyul Salimova (Hungary) are the highest-rated players amongst the women.
Full lists available here: Open | Girls.
Links
News stories
Live.ChessBase.com
October 24th - November 2nd: European Team Championships (Batumi, Georgia)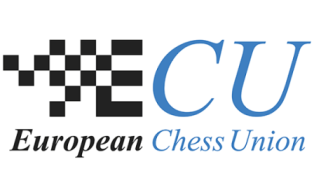 The biennial chess team tournaments for European countries will be held in Batumi, Georgia. No less than 40 teams are registered to play in the open section, while 31 squads are set to play in the women's category.
Russia are the top seeds in both sections. In the Open, the defending champions from Azerbaijan are second seeds and England arrive as the third favourites. In the Women's, Georgia and Ukraine are the second and third seeds — while Russia won the event in 2017, precisely Georgia and Ukraine finished in second and third places respectively.
Top players in the open section: Anish Giri, Shakhriyar Mamedyarov, Levon Aronian, Teimour Radjabov and Vladislav Artemiev.
Top players in the women's section: Aleksandra Goryachkina, Kateryna Lagno, Nana Dzagnidze, Valentina Gunina and Pia Cramling.
Links
News stories
Live.ChessBase.com
October 25th - November 2nd: Trophée Karpov (Cap d'Agde, France)
This will be the 17th edition of the rapid tournament held at Cap d'Agde, a seaside resort on France's Mediterranean coast. As usual, an eight-player double round robin will take place, with a time control of 20 minutes for the whole game and 10-second increments from move one.
The organizers always put forth a mixture of male and female players, with some spots reserved for young talents. This year, the highlight will be the presence of former women's world champion Hou Yifan, who has been playing infrequently lately, as she is currently studying at Oxford University.
This year's participants:
GM Etienne Bacrot (2671)
GM Bassem Amin (2664)
GM Hou Yifan (2659)
GM Alekseï Sarana (2651)
GM Nihal Sarin (2610)
MI Sarasadat Khademalsharieh (2468)
GM Marie Sebag (2450)
MI Elisabeth Paehtz (2420)
Links
News stories
Live.ChessBase.com
October 27th - November 2nd: FIDE World Fischer Random Chess Championship (Bærum, Norway)
FIDE, Chess.com, and Dund A.S. are organizing the new Chess960 World Championship. A series of online qualification events will result in three players getting a spot at the semi-finals to be held at the end of October. The remaining spot is reserved for world champion Magnus Carlsen.
In the semi-finals and finals, the players will face each other in twelve-game matches, with different time controls:
Four "slow rapid" games: 45 minutes for the first 40 moves, 15 minutes for the rest of game. No increment.
Four "fast rapid" games: 15 minutes plus 2-second increments.
Four blitz games: 3 minutes plus 2-second increments.
Tiebreaker - Armageddon: 5/4 minutes, no increment, Black advances if the game is drawn.
---