Recently a fascinating Dutch documentary on chess, dating from 1979, surfaced on YouTube, showing in intimate detail the state of chess at the time, and a glimpse into the players' minds. Although in Dutch, it contains subtitles in English that can be enabled.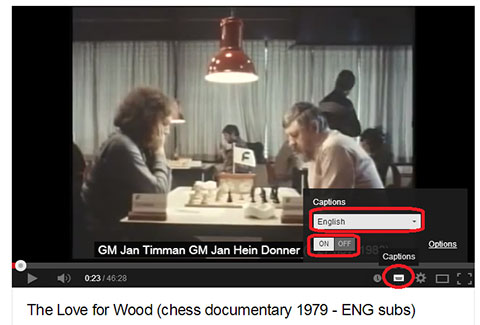 When viewing the video, click on the small envelope icon as above and turn on the subtitles.
You can even request instant translation into another language if you prefer.
Contrary to many short documentaries on the game, which try to avoid technical discussions that might leave laymen out in the cold, the audience is presumed to have a working understanding of the game, readily discussing opening preparation, the psychology of the chess player (are we all secretly sadists at heart?), chess addiction, and much more.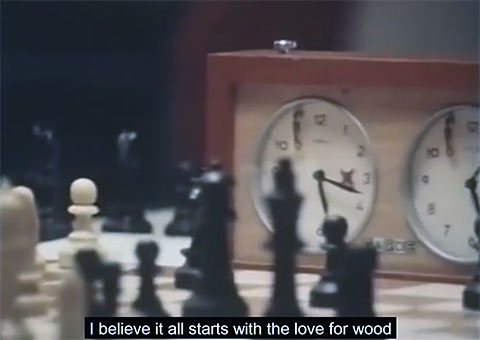 Jan Donner explains where our love for the game starts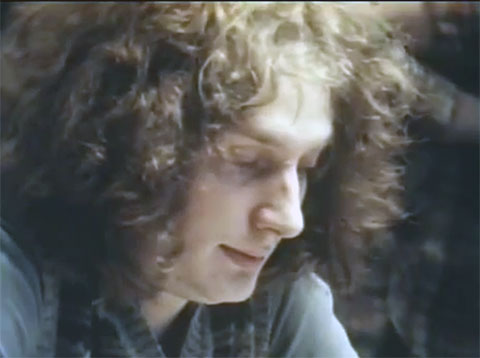 Jan Timman was in his late twenties
The main protagonists are the top players of the time: Jan Timman, Jan Hein Donner, Hans Ree, Ulf Andersson, and even Max Euwe, as they discuss their impressions of chess then and before.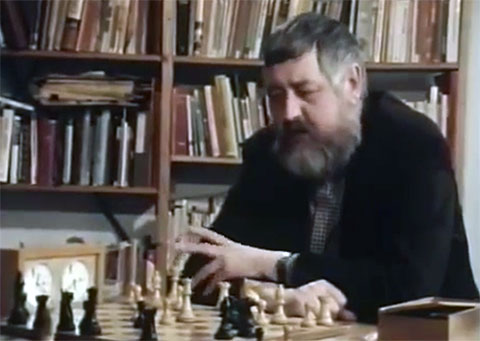 The comments are exceptionally insightful. Jan Donner explains part of the magic
of the 'touch piece' rule: "In the split second you touch the piece, you'll see more
than you saw in the past 30 minutes you spent studying the position."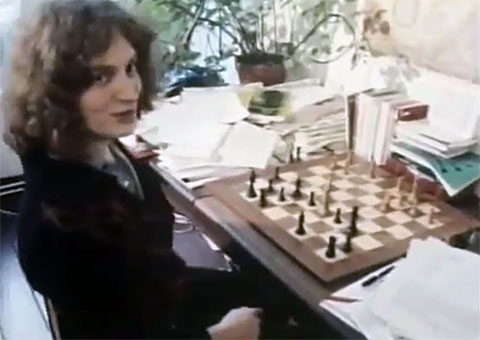 How much has changed. Timman explains that he is currently in the midst of
opening preparation, and to this end has piles of bulletins and paperwork to
organize it that he can and will take with him in his travels to tournaments.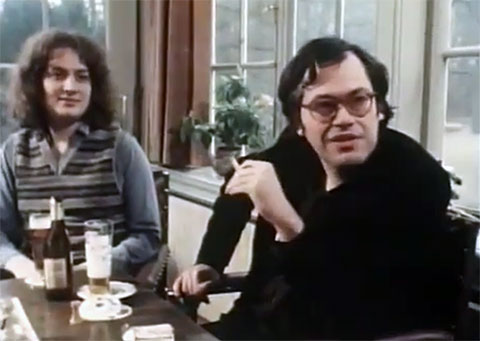 Are we sadists? Hans Ree argues that deep down all chess players are to a
degree, albeit in a non-violent way.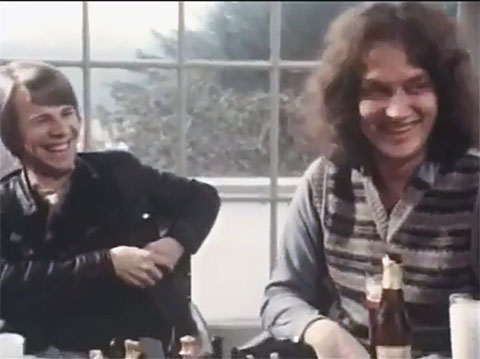 Timman tried to disagree but got no help from Ulf Andersson who admitted he
sometimes wished his opponents would not resign so soon so he could watch
them squirm a bit longer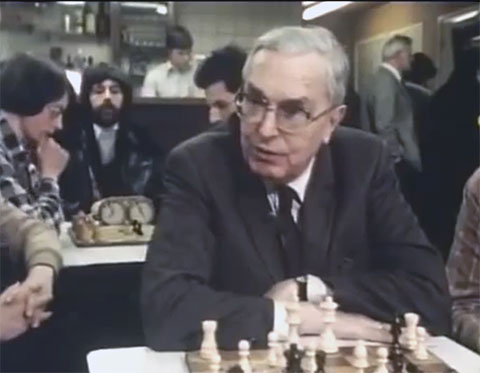 Max Euwe, hanging out at a chess café in Amsterdam, is asked about his time
against Alekhine and chess addiction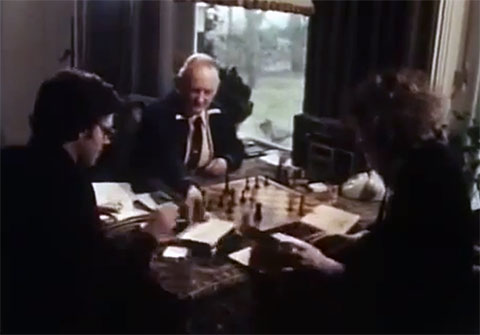 The two Dutch players, Hans Ree and Jan Timman visit correspondence player
Mulder van Leens Dijkstra at his home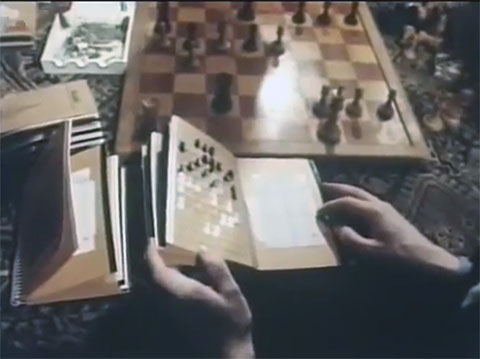 They are fascinated by the little booklets that hold eight games, all with moving
pieces, that he uses to keep track of his 27 ongoing games at the time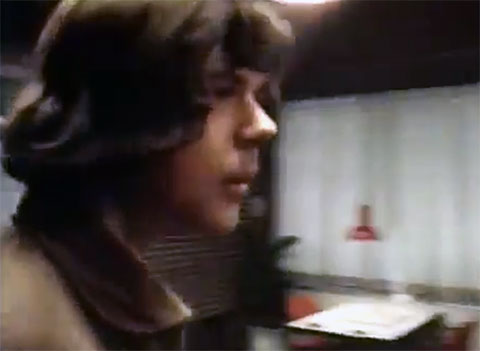 In the end, Gert Ligterink wins a crucial game against Timman, thus becoming
the 1979 Dutch champion
---
The full video of The Love for Wood (1979)
Don't forget to turn on the captions if you don't speak Dutch