Beth
-
Mr. Ganz
*
The Queen's Gambit Ep.1
1.
e4
c6
2.
d4
d5
3.
♘

c3
dxe4
4.
♘

xe4
♘

f6
5.
♕

d3
e5
6.
dxe5
♕

a5+
7.
♗

d2
♕

xe5
8.
O-O-O
♘

xe4
9.
♕

d8+
♔

xd8
10.
♗

g5+
♔

c7
11.
♗

d8#
*
After a few scenes, we see Mr. Ganz propose the idea of taking Beth to his chess club to play a simultaneous exhibition which Beth initially doesn't understand. Then he explains it to her that simultaneous means playing against them all at the same time.
We see Beth going to the Duncan high school and she plays a Simul against at least twelve players (as implied by the different camera angles). She returned back to Shaibel after it got over and shared that how bad her opponents were, 'They left backward pawns all over the place and the pieces were wide open for a fork... A few of them tried stupid mating attacks. This boy, Charles Levy, he was supposed to be the best. I had his pieces tied up in 15 moves. I mated him in six more with a knight-rook combination'. We see many players knocking their own king to add to the dramatic effect of resignation. She says that she was told by Mr. Ganz that she beat them all in an hour and 20 minutes. She also said that she felt good as she had never won anything before.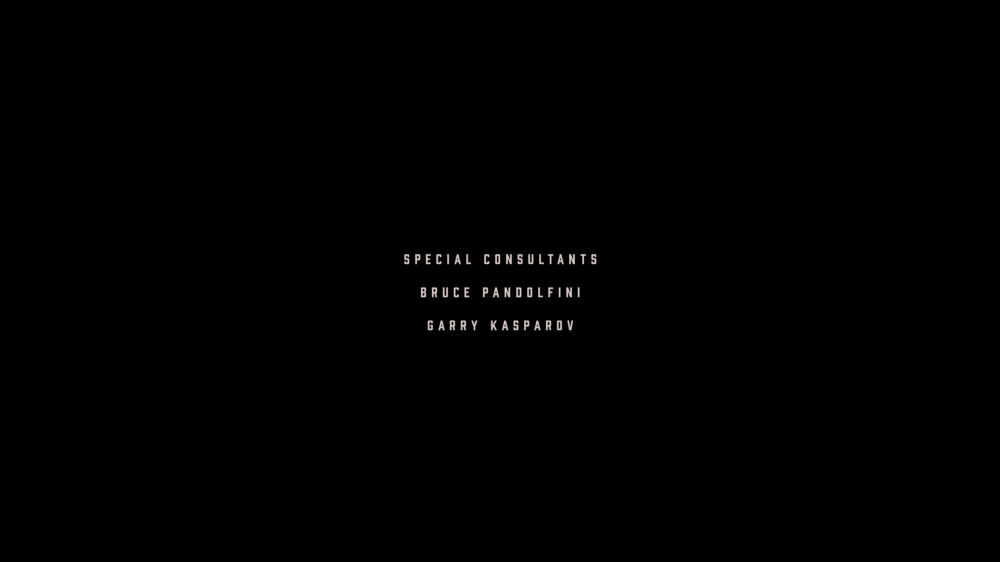 The first episode ends in a dramatic cliffhanger as a scene from the movie 'The Robe' is shown where plethora of chess metaphors shown and the protagonist of the mini-series making a huge mistake to echo that thought. Those who watch a lot of series will be quite familiar with this technique of story-telling.
Conclusion
It makes a promising start in the opening episode with a good amount of time spent in chess. I couldn't find any technical error except in the opening scene which I believe to be a deliberate one or the director's choice. I have watched over hundreds of series comprising of over thousands of episodes. While chess definitely piqued my interest in the series, the story-telling part is also good and can make non-chess fans interested too especially those who like a drama series. For chess players, enthusiasts and fans - of course the episode has a lot and I am sure if you watch it, you will definitely like it and might love it too.
Watch the entire episode of The Queen's Gambit Episode 1 - The Openings on Netflix. The series is meant for adults only. So kids if they want to watch the episodes for chess purpose, they can take an adult's help in watching only the chess elements of the mini-series.
Links