Look at the chess world's tournament and match records from the late 80s and early 90s. Timman had always remained a bridesmaid to Karpov and Kasparov. Such was the hegemony of the two Ks at the top that many strong grandmasters simply fell on the wayside while competing with them.
The 1988-90 Candidates Final at Kuala Lumpur was an interesting affair – this was the first instance where Jan Timman was fighting a match with Anatoly Karpov. The winner would earn the right to play Kasparov for the world title. Karpov crushed Timman 6.5-2.5. Fun fact: In 2015, Karpov alleged that one of Timman's sponsors had offered to pay him to lose the match! Of course, he added that Jan himself may have not known of the episode.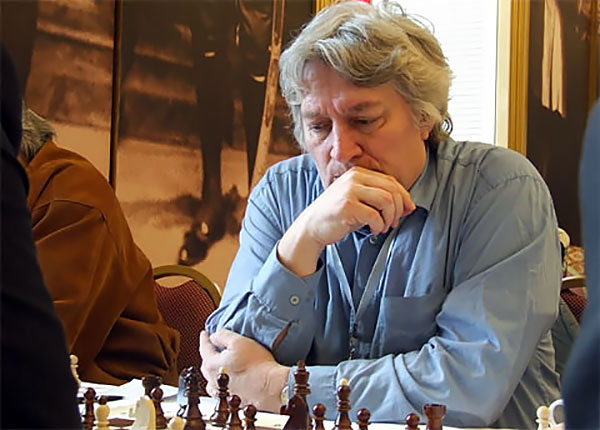 Dutch legend Jan Timman
Timman was not done with Karpov though. In 1991, at the Paris Immopar Rapid tournament, he knocked out Anatoly 2-0, and also defeated him twice at Linares in 1992 and 1993.
1993 was also a remarkable year in terms of chess history. Kasparov and Short decided to hold their own separate match for the world title, which resulted in the then FIDE president Campomanes stripping them of their titles, and even ratings, and organizing the FIDE World Championship between Karpov and Timman, both of whom Nigel had defeated before he got short-circuited by Kasparov in the PCA World Championship. Anyway, in the 1993 clash, too, Karpov defeated Timman handily by a four-point margin becoming the FIDE World Champion.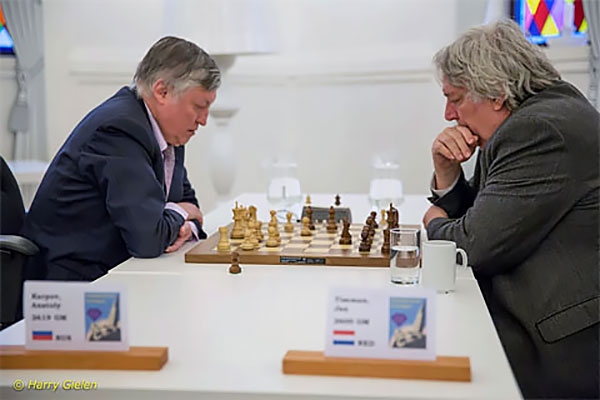 Karpov-Timman in Groningen 2013 (photo: Harry Gielen)
In 2013, Karpov and Timman played a friendly match (40 mins+30secs) where after three peaceful games, the Dutchman blundered costing him the match.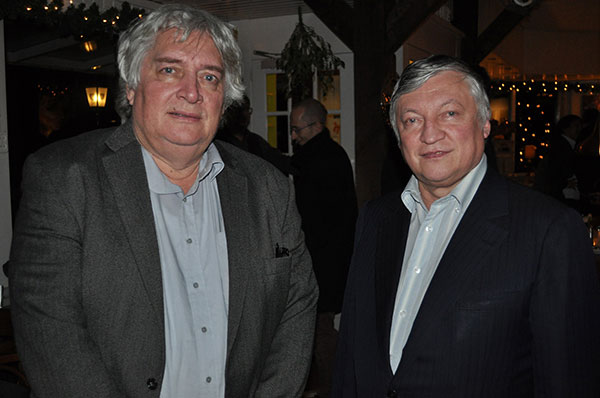 Longtime rivals with 99 games between them until this month!
For Basamro Logostics Group, the chess festival has turned into an annual celebration. The company is interested in logistics and transportation. Hence, a partnership with the Russian Chess Federation and the National Chess Federation of the Netherlands came about. The first event was held in the port of Rotterdam, while the second one was held in Murmansk. The third edition returned to Rotterdam, while the fourth edition again moved to Murmansk.
The event had invited six teams: Murmansk, Rotterdam, Paris, Sussex, Novorossiysk, and the Leningrad Region.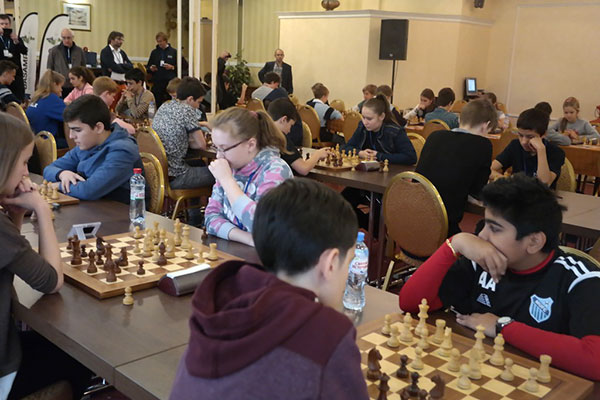 The games in progress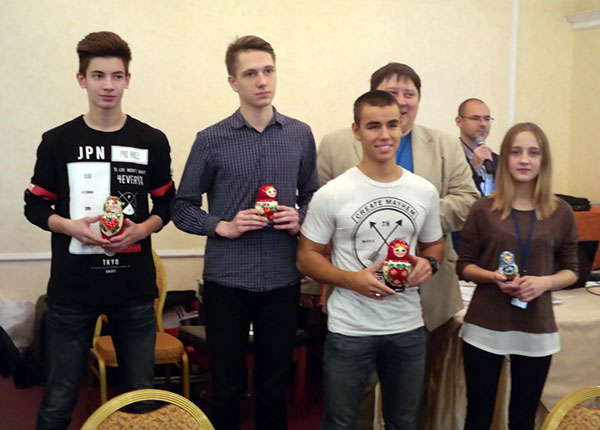 Matvey Galchenko (2341), in the white t-shirt, won the Blitz tournament
The team from Leningrad region won the team tournament quite comfortably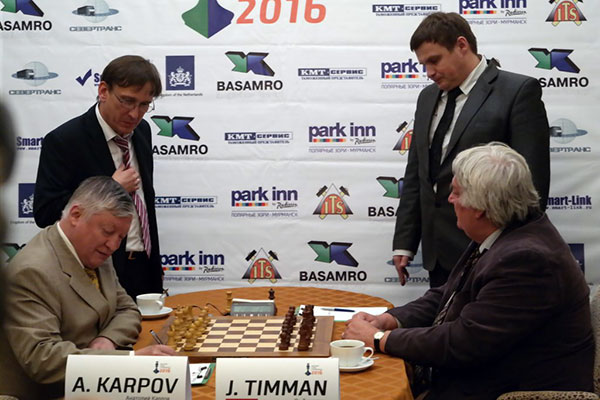 Karpov vs. Timman (2016): a four-game match
At the same time as the tournament, a four-game match between Anatoly Karpov and Jan Timman had been scheduled. Both had played 99 games against each other until then. This was the fourth instance when the age-old rivals were duking it out in a match. While the first two games ended in draws, an oversight by Karpov cost him the third game.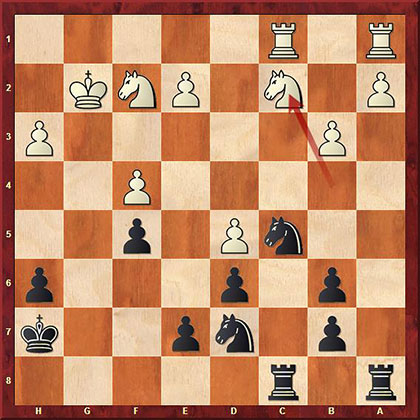 White just played Nc2, overlooking Black's next move. Black to play and win.
1...Nxb3! 2.axb3 Rxa1 3.Rxa1 (3.Nxa1 Rxc1) Rxc2 0-1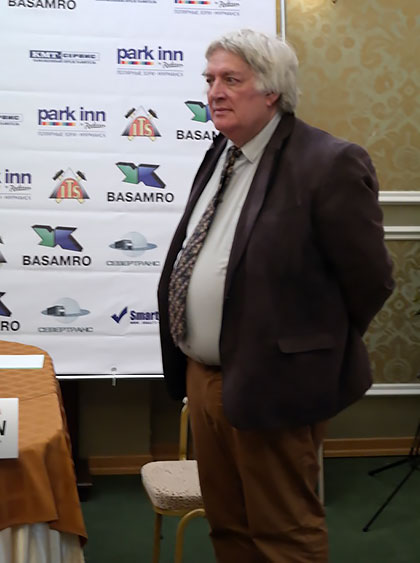 A bright consolation for Jan Timman as he finally managed to one-up Karpov in a match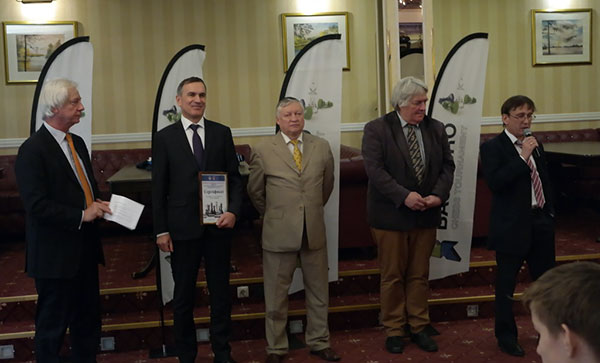 The prize distribution ceremony
---